Chrome Carbide Overlay Plate
Chromium Carbide Overlay(CCO) is chromium carbide composite cladding that is fusion bonded to a backing material, which is well known for being one of the most abrasive resistant material. The overlay material is an austenitic chromium carbide iron deposited by a submerged arc welding or open arc welding process, the microstructure consists of primary Cr7C3 carbides in a carbide austenite eutectic matrix. The high abrasion resistance is provided by the hard chromium carbides that protect the matrix from abrasive wear. The standard backing material for CCO is mild steel, the backing plate acts as a ductile base, which offers good impact resistance & toughness and allows CCO to be formed and shaped without damage to the overlay material.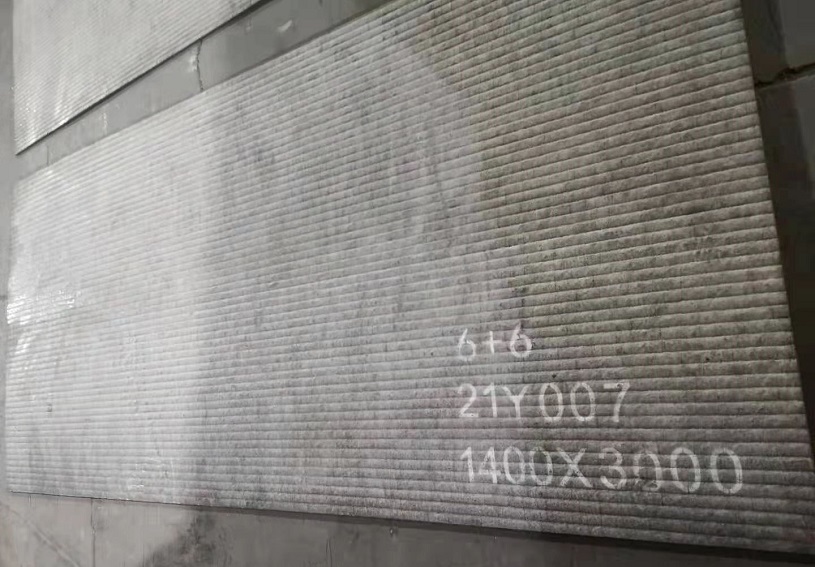 Standard sizes: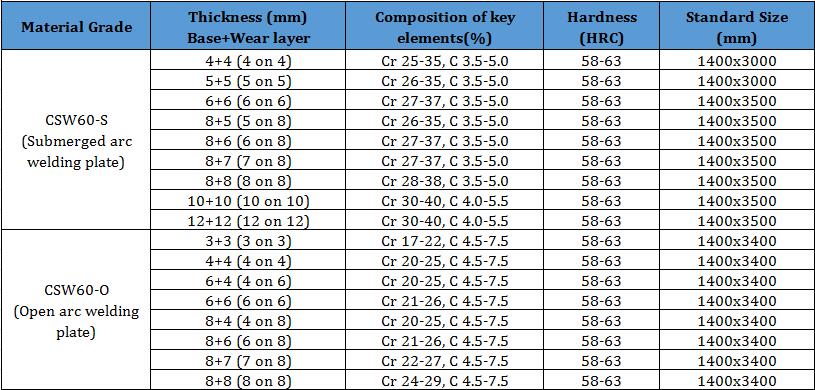 Features:
❶ Other sizes and thicknesses are also available upon request
❷ Volume percent of Cr7C3 in Microstructure is more than 35%
❸ Hardness as high as HRC 58-63, hardness equally distributed
❹ High abrasive resistance, outlast quench and tempered steel (400BHN Q&T plate) by 5-6 times in high abrasion applications
❺ Thickness of overlay material equally distributed, tolerance below 0.5 mm
❻ Flatness below ±3mm/m
❼ Plates can be cut to other sizes & shapes, studs, holes can be added or machined upon request.
Welding:
The base material can be welded with standard mild steel or low hydrogen welding consumables with no pre-heating required. However, care should be taken to avoid contacting the overlay material.

Cutting:
Plasma cutting is the recommended method for cutting CCO plate. It is preferable to cut CCO from the backing plate side to ensure a clean edge and to prevent carbide contamination.